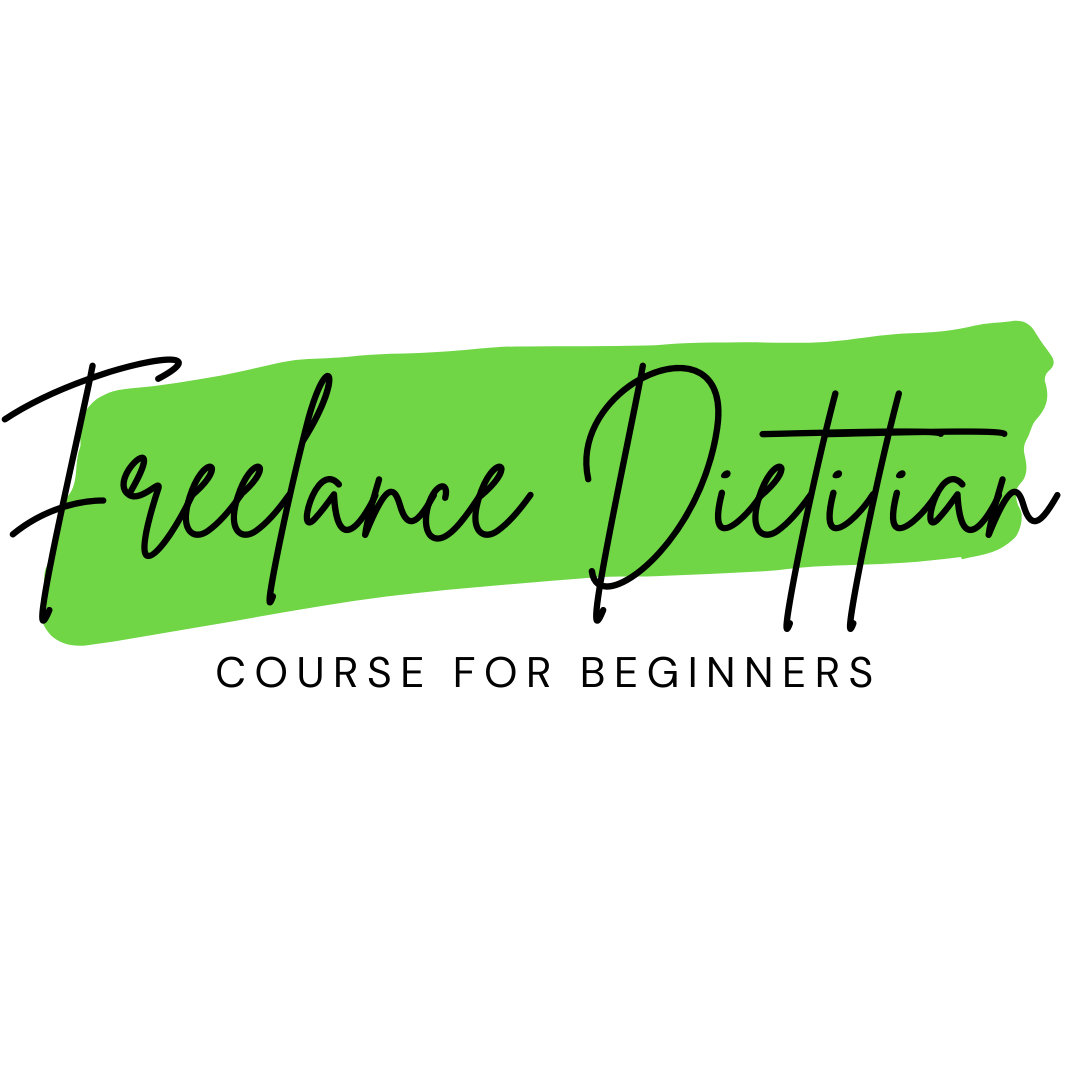 What is the
Freelance Dietitian Course For Beginners?
You know what skills you want to freelance online, but you have no how to get started...the Freelance Dietitian Course for Beginners is the perfect solution for you!
On my podcast 99% of freelance guests share they all started on Upwork (including myself). But it can be hard to break into this freelance marketplace without any guidance.
Throughout the course I will teach you how to get started on Upwork. You will build your profile, create your portfolio, learn how to pitch your services to clients and actually get jobs! Upwork has benefits, but it should not be the final destination for your freelance career.
At the end of the course I hope you secure at least one client. In 3 months I hope you start to think about transitioning away from Upwork (tips to get here are in the finally module of the course!) 

This course is for you if:
You are interested in freelancing any of the following skills:
nutrition writing
nutrition video work
supplement consults
recipe development
website design for nutrition brands
menu development
ebook writing
nutrition copywriting
You want to start earning money online without relying on 1:1 interaction
You are willing to put yourself out there and try new things
You love self paced learning and want to hear from a person who has personally been through every step


This course is not for:
People who want a get rich quick solution. Freelancing is hard work and requires consistency. There are no magic formulas to land high paying clients, just hard work
Virtual assistants and social media managers. Personally I think you will have more success directly reaching out to RDs in Facebook groups or LinkedIn!